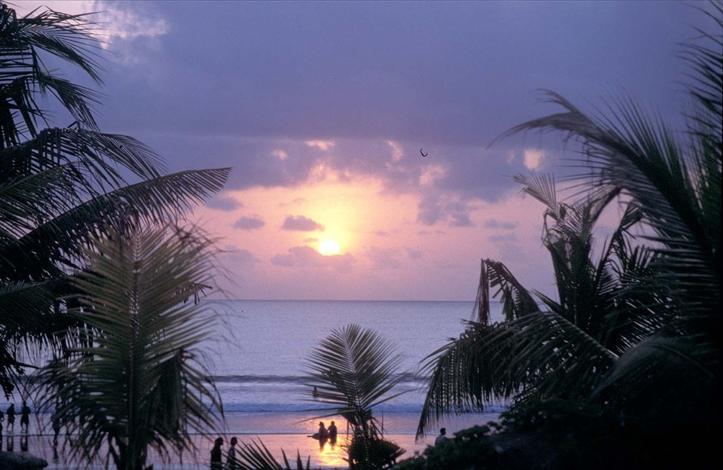 If you are travelling to Bali, Seminyak is one place you should never miss. It has an amazing beach and with the main street just a few steps away, many boutique restaurants and luxury hotels are conveniently situated. In fact, Seminyak Villas may be the best place to stay with their luxurious garden pools almost at the door of each villa. So here are 5 reasons to check out Seminyak.
The beach – Known as Bali's most fashionable beach due to the line-up of elegant and luxurious hotels and restaurants that line its edges, Seminyak Beach is clean and long with plenty of space for kids to play and the most wonderful sunsets. It is best in the dry season because in the wet season the wind causes waves to dump a lot of seaweed and other rubbish on the sand. That's okay because the best time to visit Bali is in the dry season.
Spas – It has one of the best and cheapest spas where you can get your hair done and have a facial, pedicure or almost anything else for $20 or less. Bodyworks employs over 80 staff so you are sure to get in at short notice.
Rooftops – With the weather so warm and balmy, making use of the rooftops for alfresco dining makes a lot of sense. You can enjoy the view of the Indian Ocean and nightlights while you dine on your choice of amazing meals.
…